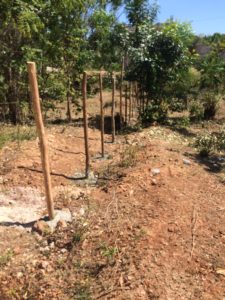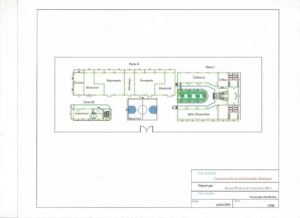 Father Jean Pierre, Margalie, Betty and Carol traveled to Jacmel Haiti in January 2017.  The purpose of their visit was to organize construction of a fence to surround the land on which the Reverend Parisot Vocational School will be built.
Six workers and a foreman were hired to construct the fence.  Over the course of four days the men built a wood and wire fence to protect the land from trespassers.
In February 2017 a truck was purchased by the Reverend Parisot Foundation.  The truck will remain in Jacmel for future use by the construction workers as we begin our plans for the school.